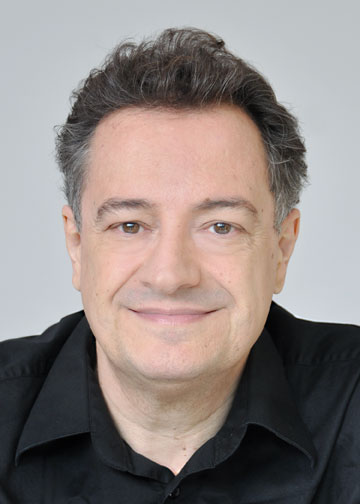 PHILIP CAIRNS is a Toronto-based actor/writer/visual artist. He began going to auditions at age 11. Philip started acting classes in Toronto with Jack Medhurst at age 13 then began acting in children's theatre. After studying Theatre Arts in high school and doing school shows, Philip became a professional actor at age 21. He's been doing small theatre (in Toronto, Peterborough, London and Hamilton), independent films, TV commercials and TV shows, ever since.
PHILIP CAIRNS exhibited his colourful acrylic paintings and coloured pencil drawings in the solo show, "Colours of the City", at Arcadia Art Gallery in Toronto. The works on view ranged from landscapes and abstracts on paper or wood to figurative works on paper.
In 2014, Cairns co-wrote, with David Bateman, the satirical short play, "What Ida Said", which he performed, with Peter Lynch, at the HamilTEN Festival in Hamilton and the Gay Play Day festival in Toronto. He also played Mr. Holt, the Principal of James Dean's high school, in the feature film, "Life", starring Robert Pattinson.
In 2013, Philip performed his solo performance-piece, "Why I'm Not a Star", at The Alumnae Theatre in Toronto, as part of the theatre festival Gay Play Day. In this serio-comic work, Philip told stories about his acting career starting when he was 5 years old. In the summer of 2013, he exhibited his acrylic paintings in a solo show, "Abstracts and Landscapes", at Arcadia Art Gallery in Toronto.
Philip writes poetry, performance-pieces, plays and short stories. His work has been published in Labour of Love, Resistance Poetry 2, Excalibur Monthly, Xtra! and The Body Politic. In Toronto, Philip has performed his own writing at "Plasticine Poetry" at The Central, A Space, The Art Bar at the Black Swan, the Gladstone Hotel, Glad Day Bookshop & the Theatre Centre. He was one of the organizers, and a frequent host, for The Beautiful and the Damned Poetry Cabaret, at The Central. He was MC for "Sexy Words" at Lula Lounge and "Bent Expressions" and "Smash Words" at Press Club. He performed in "Hard and Able #2" at Buddies in Bad Times Theatre, on the TV series "William Shatner's Weird or What" and in "The Judy Monologues" at the Toronto Fringe and in an Ontario tour (winning the Best Actor award at the London One Act Festival). Philip has exhibited his acrylic paintings, watercolours and coloured pencil drawings in numerous solo and group exhibitions in Toronto and Edmonton, most recently at Urban Gallery, the Parliament Street Library and at Arcadia Art Gallery in Toronto.
Below is a partial list of the acting credits of Philip Cairns. For a more extensive list, see "Acting Resume" in the Menu at the top of this page.
THEATRE: Toronto Fringe, Hamilton Fringe, Buddies in Bad Times Theatre, Nightwood Theatre, DNA Theatre, Paddy's Playhouse, Tempest Theatre, TAGLARC, Upstart Crow Theatre, Phoenix Theatre, The Pearl Company, Solar Stage, Theatre Offstage, Bushwack Theatre, The Theatre Centre, SubCulture 1975 and Magic Circus Theatre.
FILM & TV: Life, William Shatner's Weird or What, Fluff, Abortion is Fun (which played at the Short Film Corner at the Cannes Film Festival), Cell Phones, Most Guys Today, Transparent, Game Attics, Of Urban Myths and Other Stories & Metal Messiah.